制造厂商:

TI

产品类别:

电源管理

技术类目:

直流/直流开关稳压器 - 降压稳压器

功能描述:

具有多种特性的 SIMPLE SWITCHER 电源转换器 150 KHz 3A 降压电压稳压器
TI代理渠道,提供当日发货、严格的质量标准,满足您的目标价格

LM2599的产品详情:
The LM2599 series of regulators are monolithic integrated circuits that provide all the active functions for a step-down (buck) switching regulator, capable of driving a 3-A load with excellent line and load regulation. These devices are available in fixed output voltages of 3.3 V, 5 V, 12 V, and an adjustable output version.
The LM2598 is a member of the LM259x family, with additional supervisory and performance features added.
Requiring a minimum number of external components, these regulators are simple to use and include internal frequency compensation, improved line and load specifications, fixed-frequency oscillator, Shutdown and Soft-start, error flag delay, and error flag output.
The LM2599 series operates at a switching frequency of 150 kHz, thus allowing smaller sized filter components than what would be needed with lower frequency switching regulators. Available in a standard 7-pin TO-220 package with several different lead bend options, and a 7-pin TO-263 surface-mount package.
A standard series of inductors (both through-hole and surface-mount types) are available from several different manufacturers optimized for use with the LM2599 series. This feature greatly simplifies the design of switch-mode power supplies.
Other features include a ±4% tolerance on output voltage under all conditions of input voltage and output load conditions, and ±15% on the oscillator frequency. External shutdown is included, featuring typically 80-µA standby current. Self-protection features include a two stage current limit for the output switch and an overtemperature shutdown for complete protection under fault conditions.
LM2599的优势和特性:
3.3-V, 5-V, 12-V, and Adjustable Output Versions
Adjustable Version Output Voltage Range: 1.2 V to 37 V ±4% Maximum Over Line and Load Conditions
3-A Output Current
Available in 7-Pin TO-220 and TO-263 (Surface- Mount) Package
Input Voltage Range Up to 40 V
150-kHz Fixed-Frequency Internal Oscillator
Shutdown and Soft-Start
Out-of-Regulation Error Flag
Error Output Delay
Low Power Standby Mode, IQ, Typically 80μA
High Efficiency
Uses Readily Available Standard Inductors
Thermal Shutdown and Current-Limit Protection
LM2599的参数(英文):
Vin (Min) (V)
4.5
Vin (Max) (V)
40
Vout (Min) (V)
3.3
Vout (Max) (V)
37
Iout (Max) (A)
3
Iq (Typ) (uA)
5000
Switching frequency (Min) (kHz)
110
Switching frequency (Max) (kHz)
173
Features
Over Current Protection, Power Good
Rating
Catalog
Regulated outputs (#)
1
Control mode
Voltage Mode
Duty cycle (Max) (%)
100
LM2599具体的完整产品型号参数及价格(美元):
LM2599的完整型号有:LM2599S-12/NOPB、LM2599S-3.3/NOPB、LM2599S-5.0/NOPB、LM2599S-ADJ/NOPB、LM2599SX-12/NOPB、LM2599SX-3.3/NOPB、LM2599SX-5.0/NOPB、LM2599SX-ADJ/NOPB、LM2599T-12/NOPB、LM2599T-5.0/NOPB、LM2599T-ADJ/NOPB、LM2599S-5.0、LM2599T-ADJ,以下是这些产品的关键参数及官网采购报价:
LM2599S-12/NOPB,工作温度:-40 to 125,封装:DDPAK/TO-263 (KTW)-7,包装数量MPQ:45个,MSL 等级/回流焊峰值温度:Level-3-245C-168 HR,引脚镀层/焊球材料:SN,TI官网LM2599S-12/NOPB的批量USD价格:2.706(1000+)
LM2599S-3.3/NOPB,工作温度:-40 to 125,封装:DDPAK/TO-263 (KTW)-7,包装数量MPQ:45个,MSL 等级/回流焊峰值温度:Level-3-245C-168 HR,引脚镀层/焊球材料:SN,TI官网LM2599S-3.3/NOPB的批量USD价格:2.706(1000+)
LM2599S-5.0/NOPB,工作温度:-40 to 125,封装:DDPAK/TO-263 (KTW)-7,包装数量MPQ:45个,MSL 等级/回流焊峰值温度:Level-3-245C-168 HR,引脚镀层/焊球材料:SN,TI官网LM2599S-5.0/NOPB的批量USD价格:2.706(1000+)
LM2599S-ADJ/NOPB,工作温度:-40 to 125,封装:DDPAK/TO-263 (KTW)-7,包装数量MPQ:45个,MSL 等级/回流焊峰值温度:Level-3-245C-168 HR,引脚镀层/焊球材料:SN,TI官网LM2599S-ADJ/NOPB的批量USD价格:2.706(1000+)
LM2599SX-12/NOPB,工作温度:-40 to 125,封装:DDPAK/TO-263 (KTW)-7,包装数量MPQ:500个,MSL 等级/回流焊峰值温度:Level-3-245C-168 HR,引脚镀层/焊球材料:SN,TI官网LM2599SX-12/NOPB的批量USD价格:2.255(1000+)
LM2599SX-3.3/NOPB,工作温度:-40 to 125,封装:DDPAK/TO-263 (KTW)-7,包装数量MPQ:500个,MSL 等级/回流焊峰值温度:Level-3-245C-168 HR,引脚镀层/焊球材料:SN,TI官网LM2599SX-3.3/NOPB的批量USD价格:2.255(1000+)
LM2599SX-5.0/NOPB,工作温度:-40 to 125,封装:DDPAK/TO-263 (KTW)-7,包装数量MPQ:500个,MSL 等级/回流焊峰值温度:Level-3-245C-168 HR,引脚镀层/焊球材料:SN,TI官网LM2599SX-5.0/NOPB的批量USD价格:2.255(1000+)
LM2599SX-ADJ/NOPB,工作温度:-40 to 125,封装:DDPAK/TO-263 (KTW)-7,包装数量MPQ:500个,MSL 等级/回流焊峰值温度:Level-3-245C-168 HR,引脚镀层/焊球材料:SN,TI官网LM2599SX-ADJ/NOPB的批量USD价格:2.255(1000+)
LM2599T-12/NOPB,工作温度:-40 to 125,封装:TO-220 (NDZ)-7,包装数量MPQ:45个,MSL 等级/回流焊峰值温度:Level-1-NA-UNLIM,引脚镀层/焊球材料:SN,TI官网LM2599T-12/NOPB的批量USD价格:2.255(1000+)
LM2599T-5.0/NOPB,工作温度:-40 to 125,封装:TO-220 (NDZ)-7,包装数量MPQ:45个,MSL 等级/回流焊峰值温度:Level-1-NA-UNLIM,引脚镀层/焊球材料:SN,TI官网LM2599T-5.0/NOPB的批量USD价格:2.255(1000+)
LM2599T-ADJ/NOPB,工作温度:-40 to 125,封装:TO-220 (NDZ)-7,包装数量MPQ:45个,MSL 等级/回流焊峰值温度:Level-1-NA-UNLIM,引脚镀层/焊球材料:SN,TI官网LM2599T-ADJ/NOPB的批量USD价格:2.255(1000+)
LM2599S-5.0,工作温度:-40 to 125,封装:DDPAK/TO-263 (KTW)-7,包装数量MPQ:45个,MSL 等级/回流焊峰值温度:Level-3-235C-168 HR,引脚镀层/焊球材料:SNPB,TI官网LM2599S-5.0的批量USD价格:3.721(1000+)
LM2599T-ADJ,工作温度:-40 to 125,封装:TO-220 (NDZ)-7,包装数量MPQ:45个,MSL 等级/回流焊峰值温度:Level-1-NA-UNLIM,引脚镀层/焊球材料:SNPB,TI官网LM2599T-ADJ的批量USD价格:3.044(1000+)
LM2599的评估套件:
LM2599_ADJ Unencrypted PSpice Transient Model
PSpice for TI 可提供帮助评估模拟电路功能的设计和仿真环境。此功能齐全的设计和仿真套件使用 Cadence 的模拟分析引擎。PSpice for TI 可免费使用,包括业内超大的模型库之一,涵盖我们的模拟和电源产品系列以及精选的模拟行为模型。
借助?PSpice for TI 的设计和仿真环境及其内置的模型库,您可对复杂的混合信号设计进行仿真。创建完整的终端设备设计和原型解决方案,然后再进行布局和制造,可缩短产品上市时间并降低开发成本。
在?PSpice for TI 设计和仿真工具中,您可以搜索 TI (...)
LM2599的电路图解: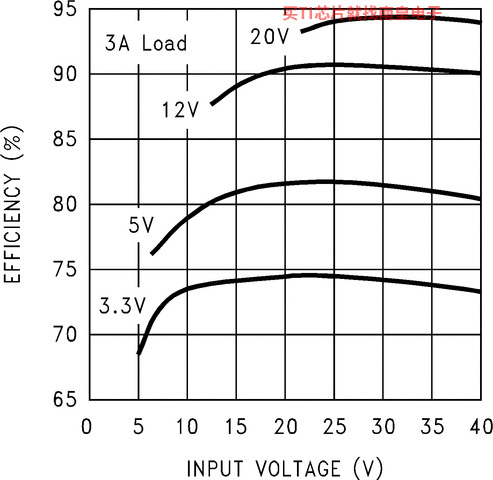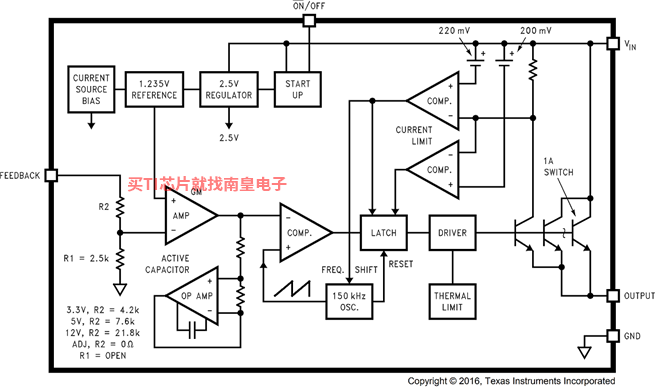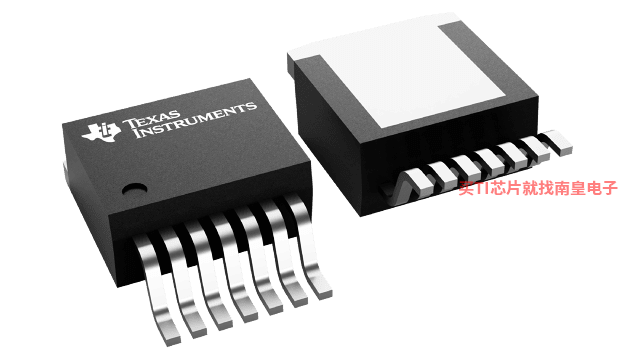 LM2599的评估套件: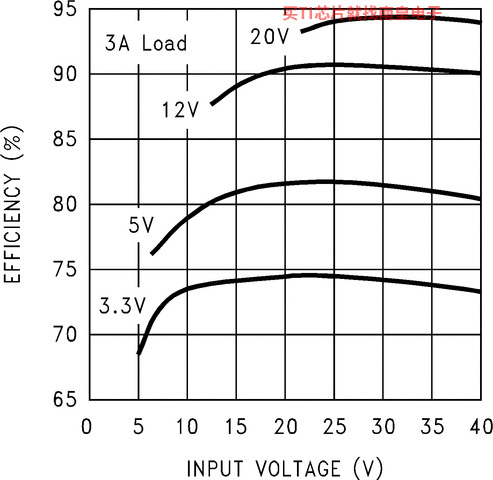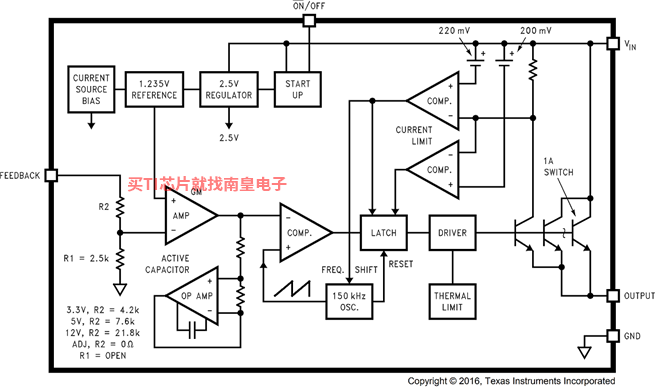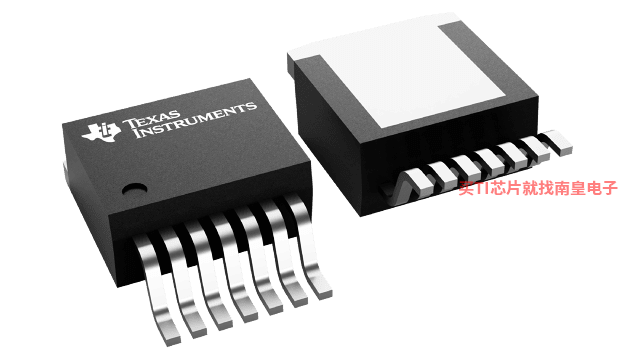 相关型号

丰富的可销售TI代理库存,专业的销售团队可随时响应您的紧急需求,目标成为有价值的
TI代理