制造厂商:

TI

产品类别:

逻辑和电压转换

技术类目:

逻辑门 - 与门

功能描述:

汽车类 4 通道、2 输入、2V 至 3.6V 与门
TI代理渠道,提供当日发货、严格的质量标准,满足您的目标价格

SN74LVC08A-Q1的产品详情:
The SN74LVC08A-Q1 quadruple 2-input positive-AND gate is designed for 2.7-V to 3.6-V VCC operation.
The device performs the Boolean function Y = A • B or Y = (A\ + B\)\ in positive logic.
Inputs can be driven from either 3.3-V or 5-V devices. This feature allows the use of this device as a translator in a mixed 3.3-V/5-V system environment.
SN74LVC08A-Q1的优势和特性:
Qualified for Automotive Applications
ESD Protection Exceeds 2000 V Per MIL-STD-883, Method 3015; Exceeds 200 V Using Machine Model (C = 200 pF, R = 0)
Operates From 1.65 V to 3.6 V
Inputs Accept Voltages to 5.5 V
Max tpd of 4.1 ns at 3.3 V
Typical VOLP (Output Ground Bounce) &lt0.8 V at VCC = 3.3 V, TA = 25°C
Typical VOHV (Output VOH Undershoot) >2 V at VCC = 3.3 V, TA = 25°C
SN74LVC08A-Q1的参数(英文):
Technology Family
LVC
Supply voltage (Min) (V)
2
Supply voltage (Max) (V)
3.6
Number of channels (#)
4
Inputs per channel
2
IOL (Max) (mA)
24
IOH (Max) (mA)
-24
Input type
Standard CMOS
Output type
Push-Pull
Features
Partial power down (Ioff), Over-voltage tolerant inputs, Ultra high speed (tpd <5ns)
Data rate (Max) (Mbps)
100
Rating
Automotive
Operating temperature range (C)
-40 to 125
SN74LVC08A-Q1具体的完整产品型号参数及价格(美元):
SN74LVC08A-Q1的完整型号有:SN74LVC08AQPWRG4Q1、SN74LVC08AQPWRQ1,以下是这些产品的关键参数及官网采购报价:
SN74LVC08AQPWRG4Q1,工作温度:-40 to 125,封装:TSSOP (PW)-14,包装数量MPQ:2000个,MSL 等级/回流焊峰值温度:Level-1-260C-UNLIM,引脚镀层/焊球材料:NIPDAU,TI官网SN74LVC08AQPWRG4Q1的批量USD价格:0.14(1000+)
SN74LVC08AQPWRQ1,工作温度:-40 to 125,封装:TSSOP (PW)-14,包装数量MPQ:2000个,MSL 等级/回流焊峰值温度:Level-1-260C-UNLIM,引脚镀层/焊球材料:NIPDAU,TI官网SN74LVC08AQPWRQ1的批量USD价格:0.155(1000+)
SN74LVC08A-Q1的评估套件:
14-24-LOGIC-EVM — 支持 14 到 24 引脚 PW、DB、D、DW、NS、DYY 和 DGV 封装的通用逻辑 EVM
该 EVM 设计用于支持采用 14 至 24 引脚 D、DW、DB、NS、PW、DYY 或 DGV 封装的任何逻辑器件。
SN74LVC08A Behavioral SPICE Model
This reference design provides an electronics subsystem designed to drive an automotive augmented reality (AR) head-up display (HUD). DLP® technology enables bright, crisp, highly saturated head-up displays that project critical driving information onto the windshield of the car, reducing (...)
SN74LVC08A-Q1的电路图解:
SN74LVC08A-Q1的评估套件: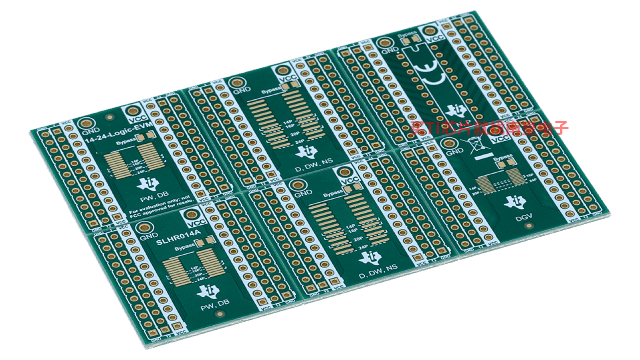 相关型号

丰富的可销售TI代理库存,专业的销售团队可随时响应您的紧急需求,目标成为有价值的
TI代理