制造厂商:

TI

产品类别:

电源管理

技术类目:

交流/直流和隔离式直流/直流开关稳压器 - PWM 控制器

功能描述:

增强型产品低功率电流模式推挽 PWM
TI代理渠道,提供当日发货、严格的质量标准,满足您的目标价格

UCC2808A-1EP的产品详情:
The UCC2808A is a family of BiCMOS push-pull, high-speed, low-power, pulse-width modulators. The UCC2808A contains all of the control and drive circuitry required for off-line or dc-to-dc fixed frequency current-mode switching power supplies with minimal external parts count.
The UCC2808A dual output drive stages are arranged in a push-pull configuration. Both outputs switch at half the oscillator frequency using a toggle flip-flop. The dead time between the two outputs is typically 60 ns to 200 ns depending on the values of the timing capacitor and resistors, thus limiting each output stage duty cycle to less than 50%.
The UCC2808A family offers a variety of package options and choice of undervoltage lockout levels. The family has UVLO thresholds and hysteresis options for off-line and battery powered systems. Thresholds are shown in the ordering information table.
The UCC2808A is an enhanced version of the UCC2808 family. The significant difference is that the A versions feature an internal discharge transistor from the CS pin to ground, which is activated each clock cycle during the oscillator dead time. The feature discharges any filter capacitance on the CS pin during each cycle and helps minimize filter capacitor values and current sense delay.
UCC2808A-1EP的优势和特性:
Controlled Baseline

One Assembly/Test Site, One Fabrication Site

Extended Temperature Performance of –40°C to 125°C
Enhanced Diminishing Manufacturing Sources (DMS) Support
Enhanced Product-Change Notification
Qualification Pedigree?
Dual Output Drive Stages in Push-Pull Configuration
Current Sense Discharge Transistor to Improve Dynamic Response
130-μA Typical Starting Current
1-mA Typical Run Current
Operation to 1 MHz
Internal Soft Start
On-Chip Error Amplifier With 2-MHz Gain Bandwidth Product
On Chip VDD Clamping
Output Drive Stages Capable of 500-mA Peak-Source Current, 1-A Peak-Sink Current
? Component qualification in accordance with JEDEC and industry standards to ensure reliable operation over an extended temperature range. This includes, but is not limited to, Highly Accelerated Stress Test (HAST) or biased 85/85, temperature cycle, autoclave or unbiased HAST, electromigration, bond intermetallic life, and mold compound life. Such qualification testing should not be viewed as justifying use of this component beyond specified performance and environmental limits.
UCC2808A-1EP的参数(英文):
Topology
Push-Pull
Duty cycle (Max) (%)
50
Supply voltage (Max) (V)
14
UVLO thresholds on/off (V)
12.5/8.3
Features
Error Amplifier
Operating temperature range (C)
-40 to 125
Rating
HiRel Enhanced Product
Frequency (Max) (kHz)
1000
Gate drive (Typ) (A)
1
UCC2808A-1EP具体的完整产品型号参数及价格(美元):
UCC2808A-1EP的完整型号有:UCC2808AQDR-1EP、V62/04642-01XE,以下是这些产品的关键参数及官网采购报价:
UCC2808AQDR-1EP,工作温度:-40 to 125,封装:SOIC (D)-8,包装数量MPQ:2500个,MSL 等级/回流焊峰值温度:Level-1-260C-UNLIM,引脚镀层/焊球材料:NIPDAU,TI官网UCC2808AQDR-1EP的批量USD价格:1.804(1000+)
V62/04642-01XE,工作温度:-40 to 125,封装:SOIC (D)-8,包装数量MPQ:2500个,MSL 等级/回流焊峰值温度:Level-1-260C-UNLIM,引脚镀层/焊球材料:NIPDAU,TI官网V62/04642-01XE的批量USD价格:1.804(1000+)
UCC2808A-1EP的评估套件:
UCC2808AQDR-1EP,工作温度:-40 to 125,封装:SOIC (D)-8,包装数量MPQ:2500个,MSL 等级/回流焊峰值温度:Level-1-260C-UNLIM,引脚镀层/焊球材料:NIPDAU,TI官网UCC2808AQDR-1EP的批量USD价格:1.804(1000+)
V62/04642-01XE,工作温度:-40 to 125,封装:SOIC (D)-8,包装数量MPQ:2500个,MSL 等级/回流焊峰值温度:Level-1-260C-UNLIM,引脚镀层/焊球材料:NIPDAU,TI官网V62/04642-01XE的批量USD价格:1.804(1000+)
UCC2808A-1EP的电路图解: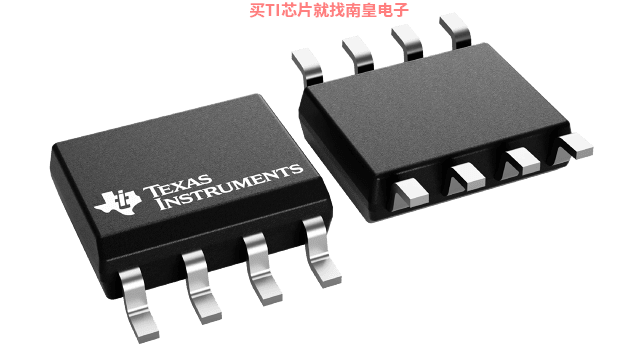 UCC2808A-1EP的评估套件: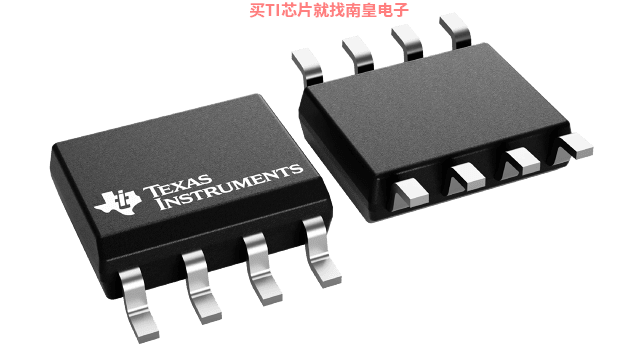 相关型号

丰富的可销售TI代理库存,专业的销售团队可随时响应您的紧急需求,目标成为有价值的
TI代理